Enhance Your Dance Skills
Unlock your inner hero through dance at Kew School of Dance. Our experienced instructors will guide you to discover and unleash your inner strength, confidence, and grace. Join us now to become a true hero of the dance world.
Welcome To Kew School Of Dance
We are a vibrant and dynamic dance school located in the heart of Kew. Our mission is to provide exceptional dance training to students of all ages and abilities. Our experienced and dedicated instructors are passionate about helping our students unlock their inner potential and become the best dancers they can be.
We offer a wide range of classes and styles including ballet, contemporary, jazz, hip-hop and more. Our curriculum is designed to challenge and inspire our students, encouraging them to develop their technical abilities, artistic expression and overall stage presence.
At Kew School of Dance, we offer a wide range of classes to suit all ages and abilities. Whether you're a beginner just starting out or an experienced dancer looking to take your skills to the next level, we have something for everyone.
REHEARSALS ARE NOW IN SESSION
our Performance Extension Program (PEP)
We are excited to offer students additional opportunities to audition and perform on stage as a main character or as part of an ensemble. This allows students to show their enthusiasm, dedication and characterisation capabilities to enhance the story aspect of a production.
Katherine
Senior Ballet Teacher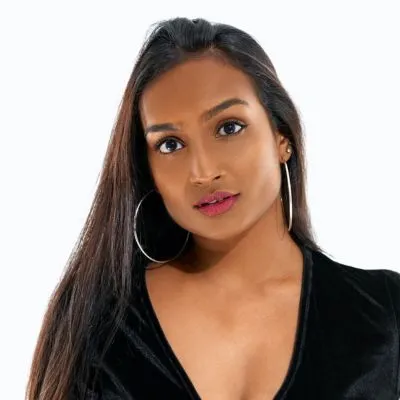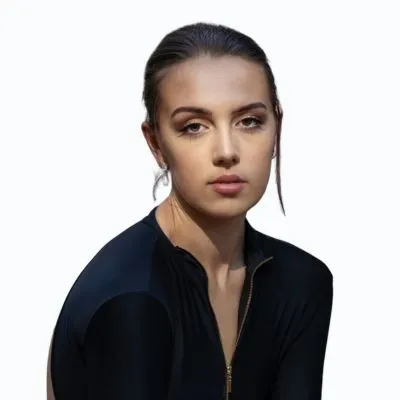 My daughter has been at Kew School of Kew School of Dance for 5 years, she loves it. Ballet, tap, jazz, hip hop and musical theatre from 2.5 years to adult. Great location in Peel st kew next to Kew Primary. We have a big concert in August this year and a showcase at the end of the year.
Lucianne
Parent
My daughter has been there since she was a pre-schooler and is now a teenager. She has particularly loved their performance extension program - perfect for theatre kid types who love putting on a show
Marina
Parent
My daughter Miffy joined the Kew School of Dance in 2022. She was instantly made to feel so welcome by teachers and students alike.  Although Miffy had been dancing from a young age, we saw an enormous improvement in her skills and technique. It was largely due to this improvement that she had just gained a full time spot at the Patrick School of the Arts. I would particularly like to mention Miss Julia the Creative Director who really nurtured and encouraged Miffy which enabled her to fulfil her dreams of career in dance. Thank you all so much for providing such a kind, professional and caring environment for our children to thrive.
Phoebe
Parent
My daughter has been dancing at Kew School of Dance for 4 years & I can't recommend it Highly enough. The dedication & care taken by the teachers goes above & beyond expectations & the opportunities given to all students has created a fun learning environment. In particular, the conduct of the senior students is outstanding & provides a wonderful role modeling environment for the young aspiring dancers (my daughter will turn 8 this year). KSOD provide a variety of dance classes & is a fantastic community to ba part of. Thank you to Miss Alice, Mr Anton & all the staff.
Kerry
Parent
My daughter has studied at Kew School of Dance for four years and her experiences has been nothing by positive. All of the staff are incredibly caring, helpful and committed to helping all of the young dancers achieve their best. The annual performance is always of the highest quality and you can see on every child's face the joy and satisfaction they feel.
Jessica
Parent
I have been dancing at Kew School of Dance for 8 years now, and there has been nothing but positive things here. The teachers are amazing, they care for the students and give very good advice for our dance career. I love to dance and I find that Kew School Of Dance is the perfect place for me.
Aimee
Student
My daughters have been learning dance for a number of years at KSOD. They have an inclusive policy and encourage the students to do their personal best. In addition to learning dance, they are also taught important life skills in a friendly environment.Thank you so much to Alice, Anton and all the wonderful teachers at KSOD!!!
Belinda
Parent
This school is the best one my daughter has ever been too. We feel very sad that at the time being we are not living in Melbourne to continue the classes there. My daughter keeps telling me she dreams about going back someday. Dedicated teachers make the students' personal developments improve impressively. We will always be thankful to the amazing experience we have had at this school. Miss you all!!
Vassiliki
Parent
Wonderful school! highly recommend!!!
Kotono
Parent
The only dance school i would go to great classes and you learn heaps
Celeste
Student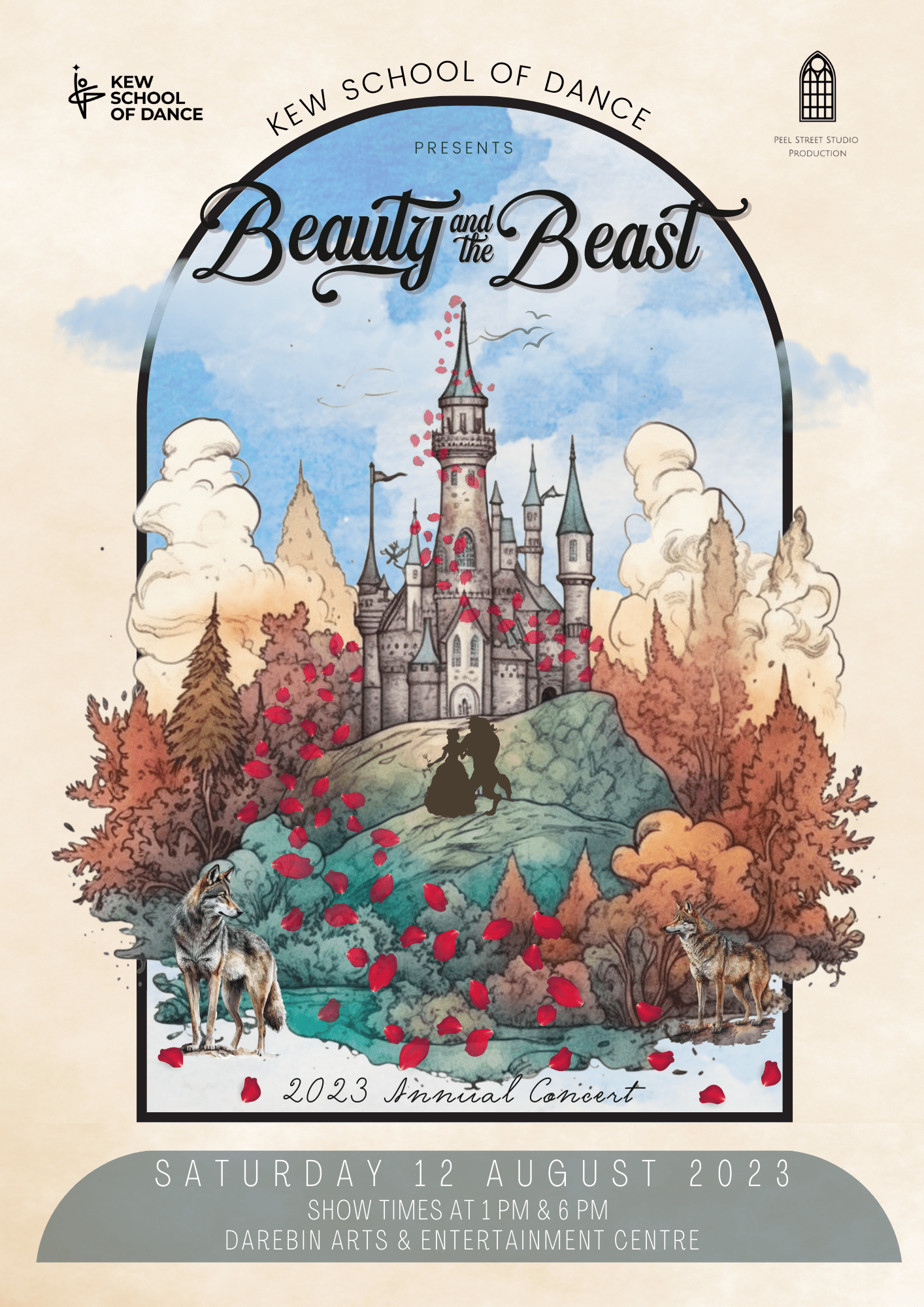 Beauty & the Beast
2023 ANNUAL CONCERT
"Beauty and the Beast" is a classic fairy tale about a young woman named Belle who is taken prisoner by a fearsome beast in his castle. Belle is intelligent, independent, and kind-hearted, and she quickly comes to see the hidden compassion and kindness beneath the Beast's rough exterior. The Beast is a proud and selfish prince who has been cursed by an enchantress to live as a monster until he can learn to love and be loved in return.
Choose One Of Our Programs
In the beautiful world of dance, everyone has a unique rhythm and style, a personal flair that makes them stand out. This …