How to prepare for Exams
Dance assessments are an important part of the teaching and learning programs at Kew School of Dance. Assessments are a natural extension of the work covered in class each week. Dance exams are part of the tradition of dance training and provide a goal for students to work towards. They help students maintain steady progress and provide valuable external feedback to both students and teachers.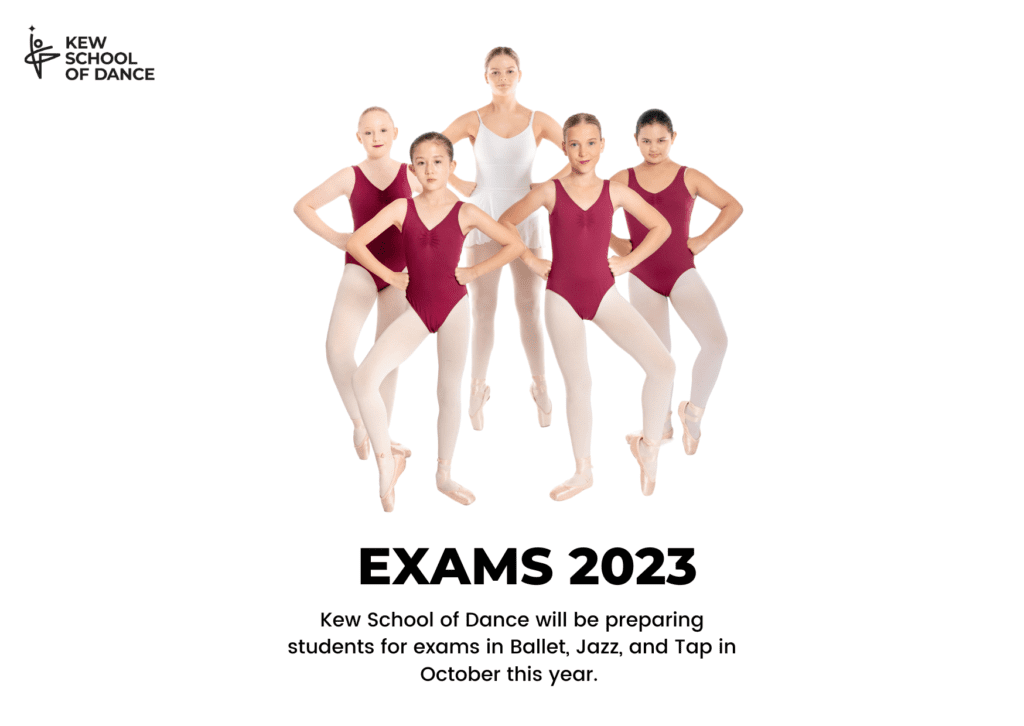 HOW TO PREPARE FOR RAD EXAMS
These times will replace usual classes over the dress rehearsal weekend and concert weekend. Please note that no normal classes will run at the studio.
RAD Class Award
Thursday 19 Ocober 2023
RAD is taught at a thorough, slow pace, it emphasizes perfection and poise. It also highlights free movement and character dance.
RAD Internal Assessment
Saturday 11 November 2023
This experience will be a glimpse into what the official external RAD Examinations will look like for the students in 2024.
Benefit of Internal Assessment
– Enable all students to participate in internal assessments without the pressure and cost of an external exam for this first year.
– Awards and certificates will be provided to all the students sitting the internal exam at the End of Year Showcase together with all other awards.
– We can have Term 1 and 2 to concentrate on fine-tuning and completing all exam content prior to the official RAD exams.
– Students who are sitting exams for ATOD and RAD can split up their exam times to focus on each.